Interior Car Detailing – from $140
A gleaming exterior can catch a crowd's attention from off into the distance but it's the up close and personal impression that really sends a message. When friends and family take a look inside your car, what does the interior say about you as person?
All spills, stains, crumbs, odours, burns and scratches will no doubt lead to decreasing your car's value over time. Not to mention, how unappealing a dirty interior is to any passenger. As usual, Jim's Cleaning is prepared to swoop to your rescue whenever you need us. These various types of damage can be easily avoided by scheduling your very own Interior Detailing appointment.
Restore your vehicle's showroom shine with a Premium Wash and custom interior detailing treatment. By the time we're done, you'll feel like you're driving around in a brand new car, regardless of how long you've had it.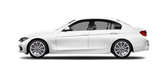 SEDAN | HATCH | UTE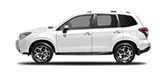 SMALL SUV | STATION WAGON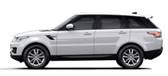 4WD | LARGE UTE
YOUR INTERIOR DETAIL INCLUDES:
Seats, Carpets, Mats and Boot Vacuumed and Shampooed / Steam Cleaned With pH Balanced Chemicals
Leather Seats Cleaned and Conditioned (if applicable)
Interior Sanitised to Control Odours and Microbial Growth
Removal of Most Stains*, Odours and Bacteria
Trims, Plastics and Console Detailed and Dressed
Antibacterial Spray Application
Interior Deodorised
Prices may very depending on your vehicle's condition
Please note some stains are permanent and may be still visible after the clean.
All our prices are GST inclusive
Get your free quote now - just fill in this form and a Jim's Car Detailing Franchisee will contact you: