Interior Deluxe Car Detailing – from $185
Jim's Car Detailing is all about catering to our customer. We created the Mini Detailing Service to make sure you're able to drive away in the cleanest vehicle, even with a tight schedule. If you have a little more time to spare, and your vehicle could benefit from the red carpet treatment, ou Interior Deluxe Car Detailing will blow your mind.
Using leading edge processes and equipment, our team has performed jaw-dropping transformations on thousands of vehicles. Beginning with a Premium Wash, and everything offered in the Mini Detailing Service such as cleaning the interior trim, door jambs, and boot jambs, the Interior Deluxe Detail also includes a deep shampooing of your carpets and seats. When we've finished, we'll even add an aromatic deodoriser to your car's interior.
There's something relaxing about riding around in a vehicle that smells as clean as it looks. Leave it to Jim's Cleaning to make traffic jams and long holiday drives your new favourite pastime. To schedule your car's transformation, contact us now.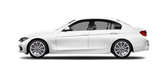 SEDAN | HATCH | UTE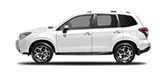 SMALL SUV | STATION WAGON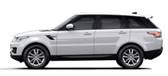 4WD | LARGE UTE
YOUR FULL DETAIL SERVICE INCLUDES:
Exterior Hand Wash
Chamois Dry
Door and Boot Jambs Degreased and High Pressure Cleaned
Seats, Carpets, Mats and Boot Vacuumed and Shampooed / Steam Cleaned
Windows and Mirrors Cleaned Inside and Out
Sun Visors Cleaned
Interior Trims, Plastics and Console Detailed and Dressed
Antibacterial Spray Application
Interior Deodorised
Fuel Door Degreased and High Pressure Cleaned
Exterior Plastics and Wheel Arches Dressed
Wheels Cleaned
Tyres Dressed
Prices may very depending on your vehicle's condition
All our prices are GST inclusive
Get your free quote now - just fill in this form and a Jim's Car Detailing Franchisee will contact you: