Detailing for Trucks, Caravans, Boats & More
During their lifetime, trucks, boats, and caravans can experience more wear and tear than the average vehicle. Jim's Cleaning offers an extensive list of cleaning, maintenance, and repair service that will keep your truck, caravan and boat looking and running just as well as the day the keys were first placed in your hand.
Let us remove the rough terrain drying on your vehicle's exterior and treat your boat to a proper washing and weatherproofing. Our range of services are as diverse as your needs. For a FREE custom quote for unique vehicle, contact us today and find out more about our detailing for trucks, caravans and boats.
There are people that wash their vehicle out of habit, then there are people that fuse their pride and joy into their ride through first-class treatment. For that extra something – the detailing cherry on top – take advantage of Jim's specialty services such as shampooing or a premium polish and wax.
Detailing for Trucks, Caravans & Boats
For that extra something.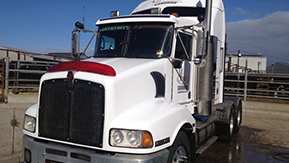 Additional Services:

Shampooing From $100
Full cut, polish and wax From $150