End of Lease Cleaning Services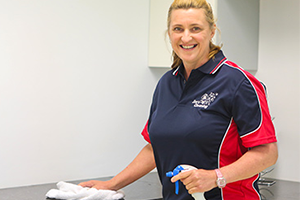 End of lease cleaning is crucial, and it's best to leave it in the hands of a professional. When you are trying to pack, organize bins, finalize your bills, and get your utilities connected, as well as keeping up with work and family, worrying about the end of your lease and cleaning is the furthest thing from your mind.
Our services
Nobody does a thorough end of lease cleaning quite like Jim's Cleaning. We have a range of affordable vacate cleaning packages available, so you can save time and money.
We have professional and dedicated cleaners who handle end of lease cleaning around the area daily. With necessary experience and knowledge of what your real estate agent or landlord is looking for, you can be assured your home is cleaned to the highest standard.
You shouldn't have to waste your money buying cleaning supplies that you are going to use just once. Let Jim's End of Lease Cleaning take over as we have all the necessary products and equipment.
What's involved?
When it comes to end of lease cleaning Melbourne, the following is offered:
Stain removal
Doors
Wall and window cleaning
Heating and air conditioning duct cleaning
Bathroom
Toilets
Laundry
Kitchen
We also focus on stove-top cleaning, fixtures, fittings, lighting, and appliances. Our team of experts use a stain and grease removal technology that will make the stove look brand new again. We get into the corners and do the dirty work so you don't have to.
Leave it to Jim's
If you think that end of lease cleaning sounds like a stressful task, let us take the stress off you. When you choose a Jim's Cleaning End of Lease Cleaning Package for your rental, the cleaning service will come with a 100% satisfaction guarantee. You will be able to feel confident that your money will be refunded in full if our team didn't meet your expectations.When it comes to end of lease cleaning, getting professional help makes absolute sense!


Find our service in your location: