Blind Cleaning Franchise
Jim's Blinds - Franchise Opportunities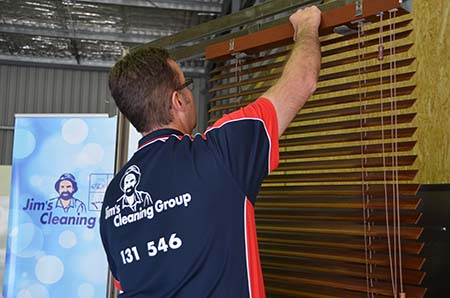 Are you a DIY enthusiast or 'tinkerer' who enjoys light hands-on work?
Ready to escape the daily grind at the office?
Think you'd enjoy the freedom and flexibility of being your own boss?
A Jim's Blinds franchise could be the opportunity you've been looking for.
Take control of your career and your life
Investing in a franchise is the ideal way to escape the pressure and monotony of the 9-5 workday and take control of your work/life balance. Run your business from home, choose your own hours, work alone or grow your business in partnership with a friend or family members. As a Jim's Blinds franchisee, you're the one in charge.
The Jim's franchise group is one of the most recognised and well-respected brands in the home maintenance sector. Customers know and trust the brand you represent. So rather than struggling to break into the market as 'the new guy', your business will immediately benefit from the strong foundation of Jim's brand awareness.
Scope of work
A Jim's Blinds franchise offers huge potential, both in terms of job satisfaction and income.
Tap into massive work opportunities with three different income streams:
sales and installation
blind repairs
blind cleaning
There is a huge market demand for these services right across Jim's well-established residential, real estate and commercial sectors.
Blind Sales & Installation:
Are you a people person who enjoys a chat? Blind Sales could be your next niche. Consult with clients, advise on fabrics, styles and colour selections, measure up and provide a quote. Once the order is placed and filled, you'll carry out the installation. Because Jim's Blinds sells all styles of blinds, you'll be able to offer your clients the right product for their home and lifestyle requirements.
Blind Repairs: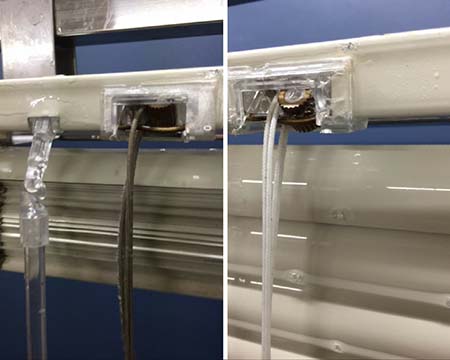 This is where your solutions-focused approach and handyman skills are required. As a Jim's Blinds franchisee you'll be called on to repair all types of blinds and drapes. This can include rehanging, fixing or replacing chain mechanisms or fasteners, replacing broken slats … every job will be different. As part of your franchisee arrangement, Jim's offers comprehensive training in repairs for all styles of blinds before you get out on the road.
Blind cleaning:
Cleaning blinds can refresh and revive any home's interiors, and as such, there is a huge demand for this very specialised service. Jim's Blinds' innovative ultrasonic cleaning machines clean blinds using sound waves. This revolutionary system is fast, efficient, water-smart and won't damage blind fabrics. No dangerous chemicals or moving parts are involved in the cleaning process. You'll love how easy it is to clean all types of blinds, and your customers will love the results.
Training and business support provided
With a Jim's franchise, being in business for yourself does not mean that you are in business by yourself. Jim's will provide you with all the equipment and specialised industry training you need to get started, and your franchisor will always be available for ongoing business mentoring and advice. As soon as your training is complete, you'll start receiving leads for job enquiries in your area, so you can start earning money right away.
What do other franchisees think?
Watch the following testimonials from other Jim's Blinds franchisees as they discuss their experiences and achievements.
Find out more
Investing in a Jim's Blinds franchise offers you the perfect combination of freedom and security. Run your own business, be your own boss – all with the backing and support of a recognised brand behind you. The infrastructure is already set up – your low-up-front investment covers the full package, training and immediate access to leads. To find out if life as a Jim's Blinds franchisee could be the career change you've been looking for, book in for a trial day. Spending the day with an experienced franchisee will help you observe the work first-hand and help you decide whether you're ready to take the step and become a business owner.
To find out more about becoming a franchisee, call 131 546 or Enquire Here.