Car Cleaning Franchise
Become a car cleaning and detailing professional
If you love cars - a Jim's Car Cleaning Franchise might be right up your alley! Jim's Car Cleaning franchisees are mobile cleaning and detailing professionals who love their cars and love detailing them.
What's involved?
Car cleaning customers can vary from a single domestic customer up to big company fleets and car yards. Work might be once off, such as a private customer planning to sell their car, regular with weekly, fortnightly or monthly bookings or occasional with frequent visits back on demand.
Car cleaning services include car washing, mini detailing, full detailing, upholstery shampooing, leather seat cleaning and conditioning, paint protection and cut and polish.
Franchisees can also clean a variety of vehicles including motorbikes, buses, trucks and boats.
Who it suits
Car cleaning suits anyone who is interested in cars and loves working outdoors. For the more precise services such as polishing, a good eye for detail and a touch of a perfectionist streak also comes in handy! We don't require any qualifications or experience as all the training is provided.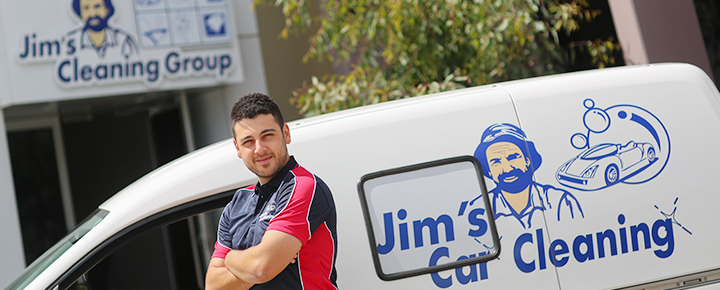 If you like the idea of dealing with people, working with cars and independent, flexible work, car cleaning could be for you.
Send us an enquiry below for more info and be in contact by our Franchisor.