Concrete Cleaning
Have you scrubbed your concrete and it still isn't clean?
Jim's Concrete Cleaning can give you the results you are after!

Whether you have concrete paths, concrete driveways or concrete walls we can remove the build up dirt, grime, mould and oil stains transforming them to look like new again!
We also specialise in commercial concrete cleaning especially for commercial buildings, carparks, shopping centres, factories and building sites!
Cleaning concrete periodically will extend the length of its service life and make it more aesthetically pleasing. Due to its chemical makeup, concrete is a more difficult material to keep clean, as dirt and grime are not always perceptible. That's where concrete pressure cleaning comes in.
Is all concrete equal?
Concrete is a porous material, meaning that it holds dirt well and is usually a difficult material to clean. There are several different ways to clean concrete, dependent upon the type of surface it is. Each different surface, whether they are exterior slab, floors, countertops, or walls, requires a different procedure for cleaning. It's important to be aware of these differences, as the wrong approach to cleaning can lead to ruin for the facade of your concrete. Treating each concrete surface as a different material will positively affect the outcome of your cleaning method.
What's the best way to clean concrete?
Hiring professional cleaners for power washing is the cleaning method with the most advantageous results. Professional cleaners utilize alkaline degreasers, which are capable of emulsifying oil, grease, and dirt. After using the degreaser, they then follow the process with power washing, which flushes out both the dirt and the soap, leaving your surface spotless.
It's vital to hire a service provider with concrete pressure cleaning expertise because it prevents injury and damages to your property. At Jim's Cleaning, we've been national leading experts on concrete pressure cleaning for the better part of over two decades. Our technicians are trained to clean your property with the efficiency and speed that you require, while giving you the absolute best customer service, period.
Contact us today, and one of our service representatives would be happy to assist you in choosing the best options for your next concrete pressure cleaning. With Jim's, we've always got you covered.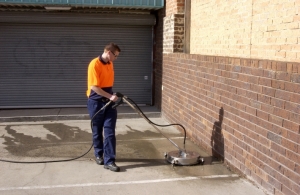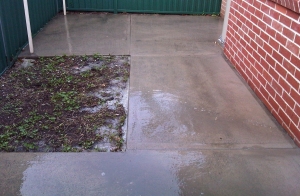 We Can Change the Way your Property Looks
We will come to you and provide a Free quote.
Enquire Today